If you have ever bought or sold any product or service online, you would have noticed that vendors generally package their products attractively. If you are a seller yourself, you would probably even be wondering how that particular seller made these boxes!
Ugly software box can force your potential customer to go away!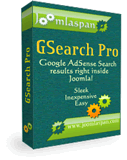 The first thing that your potential customers encounter when they meet your product is the boxshot of your product. For many, this is the moment they decide to take a closer look at your product or search for another. Take full advantage of this first impression by presenting a professional software eCover! Hiring a professional designer to create your 3D boxshot costs hundreds of dollars and may require updates. 
We have experience with three easy solutions which take the pain out of making these boxes and also give a fine professional touch to them (level 2), while being affordable at the same time! We came across three software solutions that did exactly what we had in mind.
They are Quick 3D Cover, True BoxShot, and BoxShot 3D. All three are very user-friendly systems. You just need to create images to be used for the sides and the boxes, including nice 3D effects, shadows and reflections are rendered instantaneously! Easy isn't it? That's just what we are doing now. here's a bit about these softwares:
---
Quick 3D Cover. Quick, Simple and Easy.
Quick 3D Cover is probably the simplest 3d-application. Quick 3D Cover makes professional illustrations of software boxshots, books, CD, DVD covers and some other objects. It's the quickest and the simplest tool for this.
Quick 3D Cover carries manually drawn templates on-board, and embeds your artwork into them.
Doing this, Quick 3D Cover naturally repeats steps of a professional artist, who draws an illustration by hand with professional graphical software like Adobe Photoshop.
It has some precise adjustments for shading, lightning and reflections of boxshots, e-books etc.
The built-in templates are made so that they look well with default parameters. As result, in many cases your don't need to change default parameters and don't need adjustments at all.
Fine tuning of reflections, highlights and shadows is also possible, and it's quick and easy.

Download Quick3D Cover Trial | Buy Now
---
True BoxShot. Very Cool.
True BoxShot is the ultimate solution to present your software box cover electronically!
Most important features of the True BoxShot:
Main advantage of the True BoxShot is that it produces high quality images with sub pixel accuracy rendering without fuzzy edges.
True BoxShot is able to produce 3D images of a Software Box, CD, DVD Case, Screenshot or Member Card.
The Soft Shadows and Light enhances the three dimensional feeling of the boxshot image.
Soft Reflection. It gives additional positive impression.
The Wireframe makes it possible to show the contour of the boxshot in cases where the colour of your software box is similar to that of the background.
The transparency feature allows you to use the boxshot image with alpha channel in complex compositions and therefore you can take full advantage of .PNG images!!
True BoxShot supports full 3D rotation with optional drop shadows and reflection effects. You can customize the dimensions of the box, as well as size and intensity of shadows and effects, and preview the changes in real-time. True BoxShot has customizable high resolution rendering with possibility to create up to 3000x3000 pixel images.
Download True BoxShot Trial | Buy Now
---
BoxShot 3D. Exceptionally Good.
Main features of BoxShot 3D:
Box Shot 3D uses raytracing algorithms to produce photorealistic virtual covers. It is an unique feature of Box Shot 3D. You will not find another virtual cover software that does the same.
Allows to use sky lighting to improve image realism. This is another unique feature of Box Shot 3D.
Allows to control reflection, shadows and lighting parameters with ease.
Allows to use custom background images.
Creates up to 4000x4000 pixel images.
Allows to create various type of boxes.
Contains 12 virtual cover templates. You can use them to create you software box with a few mouse clicks.
BoxShot 3D is easy to use: just move sliders and watch your changes in real time
Download BoxShot 3D Trial | Buy Now
If you are an online seller, you will find these products highly cost-effective. We use them too...